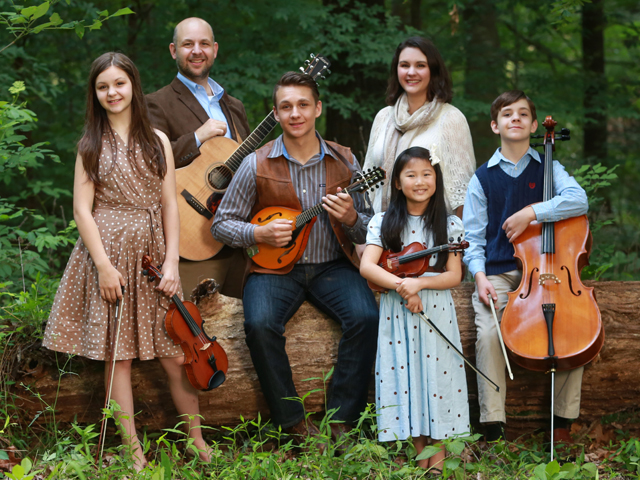 The Shepherd Family
The Shepherd Family performs and leads worship across the southeast! Featured regularly on Tennessee Public Television's Gospel Music Showcase, the family has emerged with a reputation for skillful instrumental arrangements and rich vocal harmonies across a vast array of musical styles—including bluegrass, folk, classical, traditional, contemporary Christian and more!
The four siblings are scholarship students at Vanderbilt University's Blair School of Music pre-college program. Jordan (age 15) serves as Worship Leader at New Harmony Baptist Church in Paris, TN, and plays mandolin, viola, guitar, and sings. Iris (age 12) plays violin/fiddle and sings. Though her first love is classical music, she recently won the James G. "Bobo" Driver National Championship for Country Music Beginners. Jordan and Iris both made their Grand Ole Opry stage debuts during the summer of 2016, performing featured solos as part of the Fine Arts Summer Academy. The family is rounded out with 10-year-old Gideon (cello and banjo), and 8-year-old Grace (violin and vocals), who was adopted from China in 2014.
Traci, a homeschool mom and wedding photographer, sings with the family. Scott (Worship and Music Specialist with the Tennessee Baptist Mission Board) arranges the family's music, sings, and plays piano and guitar.
Scott Shepherd
The Shepherd Family
Event Schedule
Sunday, August 20 - 6:00pm
Location
Madison Avenue Baptist Church
1918 Madison Avenue
Maryville, TN 37804