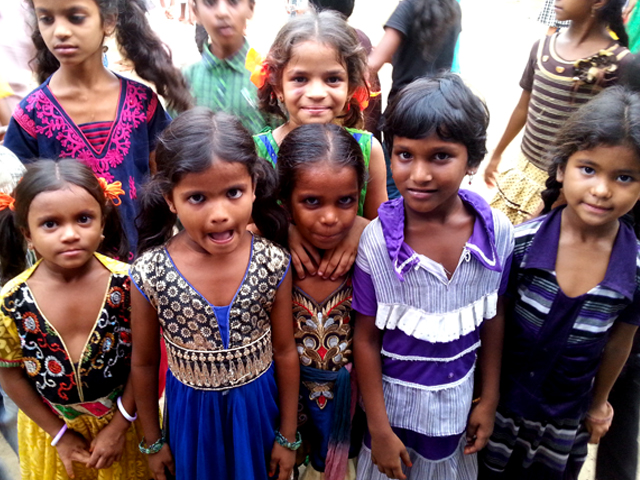 Mission Work in India
It is with great expectation that I write to you regarding the mission work our church sponsors in Bobbili, India. Many of you know that Dr. Louise Gann, with the support of our church, has been used by God to accomplish great work for His glory. Dr. Gann was planning on making another trip to India this October, but God had different plans. He decided that it was time for Dr. Gann to enter into her rest. We will miss her and will always remember the hunger she had for glorifying God. Please remember her daughters Brenda and Jan in your prayers.
This ministry needs your prayers during this transition time. We have established a board of directors and will continue this tremendous ministry. This ministry MUST HAVE the blessing and power of God. Without God's sustaining work this ministry will fail (John 15:5). Though your support is important, the fact is no amount of monetary or material support can overcome the obstacles this ministry faces in its goal of glorifying God and seeing the people of India come to know Jesus Christ as their savior without His provision.
Please look over this website and pray for the leaders, administrators, children, pastors, church-planters, and all the believers that make up Grace Iris Ministries. You will find links that describe our history and current work, which includes: a Christian boarding school (~150 students), a network of local pastors and churches, pastoral training (lead by Dr. Josh Powell, graduate of Southern Baptist Theological Seminary), church-planting, medical and dental camps, clothing and rice distribution, goat distribution, women's prayer groups (up to 800 women), bore well drilling, and other activities to help support and serve their local villages and communities.
Thank you for praying and supporting the current and past decades of work God has given us to do in making disciples for Him in India.
Sincerely,
Dr. Samuel L. Elkins
Grace Iris Ministries