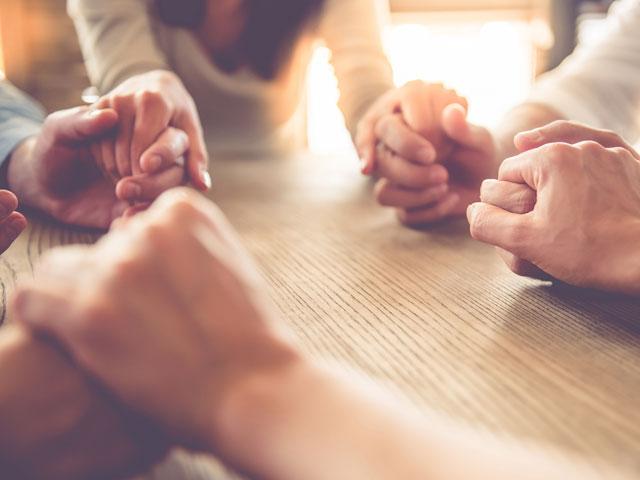 October Update from the Pastor Search Team
From the first day this team was introduced to you, the task we have been given – to search the heart of God for MABC's 8th pastor – has been discharged as carefully, prayerfully, and diligently as we could. But we've not done this alone. The prayers and fasting of each of you have carried us throughout these nine months. Your words and cards of encouragement have motivated us to stay the course. Several of you provided suggestions and comments during this process and they were always given in love and with the best interest of God's church at heart.
In that regard we simply say thank you – and thanks to our Lord for bringing us to the point of announcing to you that we have unanimously and wholeheartedly settled on a candidate who will be presented to preach in view of a call as the Pastor of Madison Avenue Baptist Church. That candidate is scheduled to preach next Sunday, October 29, 2017. Immediately following the service ballots will be received from all members present regarding his call.
Members who were present at the October 22 morning worship service received a handout that included a brief biographical sketch of the candidate and his family, his philosophy of ministry, the church's current job description for Senior Pastor, and his proposed compensation package. Members who were absent may request a copy by emailing the Search Team at mabcpastorsearchteam@gmail.com. Please identify yourself when the email is sent.
At this point we respectfully request that his name NOT be posted on Facebook or otherwise disseminated outside of the church family. We need to protect his confidentiality so that – if MABC calls him and he accepts – he can make the announcement to his church. By way of the grapevine (and especially social media, etc.), it's a very short distance between Maryville, TN and Anywhere, USA.
At this point we also ask you to make this recommendation a matter of fervent prayer. Pray for unity of our church – just as you've prayed for our unity as a team – as we move toward next Sunday. We – the Search Team – are asking you to set aside Wednesday, October 25 as a churchwide day of prayer and fasting regarding this call. Pray for our church, for the candidate, for his family, and for his current church. Both the Wednesday morning Bible Study / Prayer Meeting and Wednesday evening Bible Study / Prayer Meeting will be focused on his call, to address any questions that may arise as you pray and fast, and then to pray specifically for next Sunday morning's service.
There will be a meet and greet 4p-6p, Saturday afternoon, October 28 at the church. Please make every effort to attend.
Again, we thank you for your prayers and support. We thank our wives for their input in this process; they have been key. As we've said before, this was not a team of six men; it was a team of six men and six women. A special thanks to Dr. Stewart as he has stood in the gap as our Interim Pastor, directing us and helping God mold us through the past several months. And Sam and Kelly Wagner: they have been a steady force among us for 28 years – and none more critical than this year. Most of all, we thank and praise our Heavenly Father, our Savior Jesus Christ, the Holy Spirit for His guidance. To Him be glory and honor forever.
mabcpastorsearchteam@gmail.com