About Us
We invite you to Bible study and worship at Madison Avenue Baptist Church. You will receive Biblical teaching, enjoy great singing, hear challenging and relevant messages, and be a part of a warm and friendly fellowship. You will be blessed and we will be privileged when you attend MABC.
Madison Avenue Baptist Church is a great church that has rendered valuable service for the Lord in Blount County, Tennessee, and the World. She seeks to meet the needs of and minister to the whole person. Madison Avenue is a church with a great heritage. She is very active at the present and has an unlimited future.
Our church structure is staff led, team driven, deacon served, and church approved.

What We Believe
Our Purposes
The purposes of this Church are to proclaim to all people the good news that Jesus Christ is the way of salvation; to magnify God through the preaching and teaching of the Holy Bible; to promote individual and collective divine worship; to provide opportunities for training, service, fellowship, and Christian growth; to administer the ordinances of Baptism and the Lord's Supper; to care for the physical and spiritual needs of people and to strengthen and uphold the moral fiber of its members and society in general.
Statement of Faith
Our beliefs fall in line with the 2000 Baptist Faith and Message. This is simply a document that outlines what we believe on a variety of issues as a Southern Baptist Church. We hold to no creed but what the Bible teaches, so the Baptist Faith and Message is dependent on Holy Scripture, not the other way around. Feel free to click the link below and read through our convictions on matters of faith and life.
Constitution and Bylaws
Pastoral Staff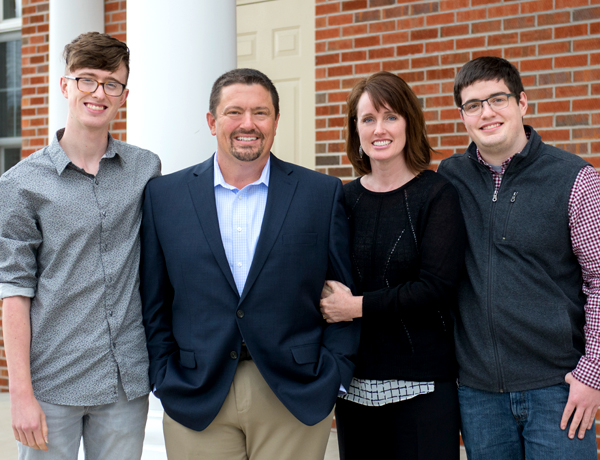 Dr. Greg Heisler, Senior Pastor
Dr. Greg Heisler is one of Madison Avenue's own, having been saved and called to the ministry and ordained through the ministry of Madison Avenue Baptist Church. Greg started attending Madison Avenue in 1990 and gave his life to Christ on January 20th, 1991 under the ministry of Pastor Glenn Grubb. A graduate of Maryville College, Greg also holds both a Master's Degree and Doctor of Philosophy from Southern Baptist Theological Seminary.
Greg has served churches in Kentucky, Florida, and North Carolina. From 2005 to 2012, he served as the Johnny Hunt Chair of Expository Preaching at Southeastern Seminary in Wake Forest. Before coming to MABC he served as the senior pastor of Mt. Vernon Baptist in Boone, NC, for the previous five years.
Greg is married to his high school sweetheart, Laura. They were married at Madison Avenue on January 9th, 1993. Laura loves to sew and quilt, and serve in the ladies and nursery ministries of the church. They have two sons: Andrew, who is 19, and a sophomore at Belmont University in Nashville majoring in Performance Guitar, and Ben, who is 18, works at Chick-fil-A, and attends Southeastern College online.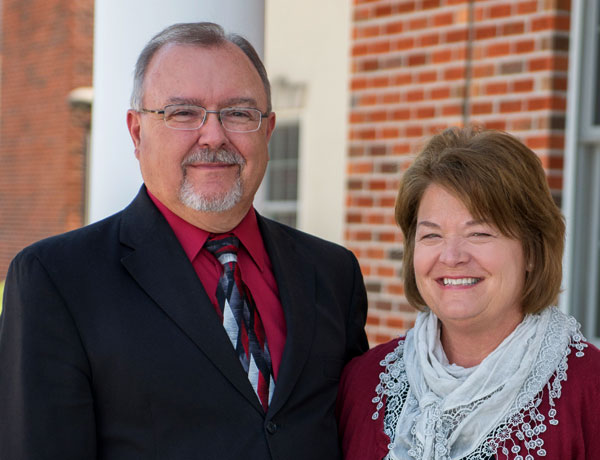 Rev. Sam Wagner, Music Minister
Sam is a native of Bristol, Virginia and a 1975 graduate of John Battle High School. He holds a degree in Music Education from East Tennessee State University and a Masters of Music from Southwestern Baptist Theological Seminary. He has previously served the Siam Baptist Church in Elizabethton, Tennessee, the Unaka Avenue Baptist Church in Johnson City, Tennessee, the Arlington Heights Baptist Church in Ft. Worth, Texas, and the First Baptist Church in Mtn. City, Tennessee. Sam has been Minister of Music at Madison Avenue since October of 1989. He and his wife Kelly have three grown children: Sam, Jr., Rebekah, and Rachel.
Brother Sam enjoys golfing, hiking, auto restoration, and spending time with family and friends.
Administrative Staff
Shirley Henderson, Secretary
Shirley has been the secretary at MABC for many years. Among other responsibilities, she directs most of inquiries concerning our church.
Ann Frary, Financial Secretary
If you have any questions regarding the church's finances, budget, accounts payable/receivable, or forms, just email Ann.
Meghan Renninger, My School Director
Meghan serves as the director of our preschool program named My School. She works alongside several teachers to ensure the safety and efficiency of our ministry to children.